About Us
Helping Companies Grow By Understanding Your Needs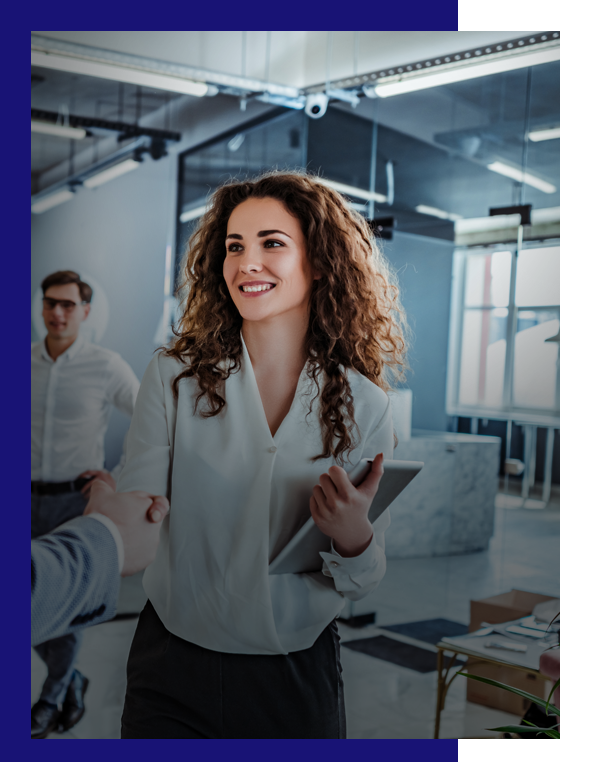 DYNAMIC EXCELLENCE In Information (DEI) is an information management and business process solutions provider with its roots found in the document management and document imaging industry. Founded in 1994, DEI has risen to be one of the nations' top providers of true business process solutions for making companies and institutions "paperless", far more efficient in operations and far more profitable by implementing cutting-edge technology integrations.
Evolving into much more than just an imaging or document management provider, DEI helps companies grow by understanding their needs, discovering their true opportunities for more positive growth and assisting them with the most investment-conscious methods of technological improvements in their workplace.
Staffed by multiple CDIA+, Microsoft, Manufacturer and AIIM-certified ECMP employees, DEI keeps a professional staff ready to work with clients who need new methods of working smarter and more profitably. Everyone in the DEI corporate structure wears all hats, from sales & support, integration & training, discovery research & client planning to account maintenance and scanning services. This enables DEI staff to respond rapidly to any client need or request, regardless of its nature.
Based at the HQ Office in Huntsville, Texas, DEI maintains a large national clientele with several international clients and corporate partnerships. Unlike most competitors, general consulting with DEI is free, and our on-going relationship will protect you against changes in business technology with accurate forecasting and reliable business planning.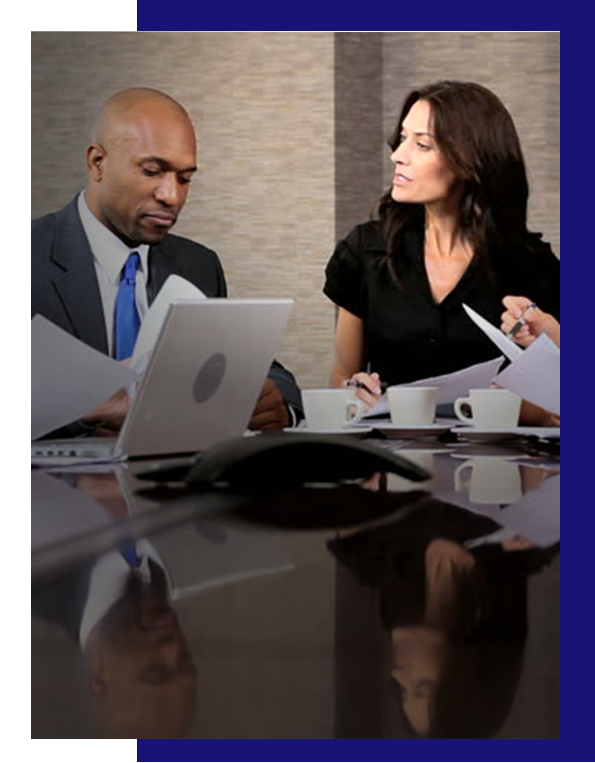 DEI has a sterling reputation for achieving the highest Return on Investment (ROI) while delivering the lowest Total Cost of Ownership (TCO). DEI can do this due to our strategic partnerships with the best software and hardware manufacturers in the information management industry. Our customer care and support keeps our clients in an assured position of always moving forward, never stalling or falling behind. System demonstrations and proposals are available at most any time of your convenience.
DEI offers an assortment of different information management solutions, services and strategic consulting. All products and systems we offer are recognized 'best-of-breed' hardware and software products. Satisfaction guarantees and proof-of-concept demonstrations are provided at no extra charge to protect the interest of our Client's Project.
Terrence Abrams, CEO
Terrence Abrams started the company as a family LLC service company for document scanning services back in 1994. A 1989 Graduate of the University of Houston, with a long record of sales and operations in various industries prior to starting up Dynamic Excellence, Terrence realized that document scanning services were not enough to build a small company into a successful industry business with a growing customer base, so he developed in-house Document Capture and Management channel sales and support services. In five years, the company more than doubled its revenue and customer base, and today has customers in 21 states, 5 countries internationally, and a growing ISV partners list. Terrence Abrams has completed certifications as a Microsoft MSCA, DBA, an AIIM CDIA+, and an EMCP+ Consultant. He also has successfully certified on 8 different document management system software products and 5 different advanced document & data capture software programs in his company's 25 year history.
Kelcie Roberts, PR & CRM Manager
Kelcie Roberts is a recent 2017 Graduate of Texas Tech University with a Bachelors in PR and Communications. Kelcie also worked 3 years as a scanning operator and office manager seasonally, while continuing her higher education. Kelcie has grown with the company, working with DEI customer accounts, administering office duties and developing her current seat as the PR and CRM Manager for DEI. Her role has her operating both in the DEI offices and in the field working with other DEI associates. Kelcie also directs new college interns and applicants wanting to work with DEI.
Loren Ward, Business Process And E-Discovery Consultant
Loren Ward entered the ECM industry as the Channel Manager for PaperWise Software in the early 2000's. Through his past relationship with DEI as a channel partner, Loren continued on working with DEI as he founded his own "Solution, Pros" consulting business. Loren also has rich experience in office automation, real estate, homebuilding, and financial solutions. He brings to DEI, a partnership of an additional 35-years' experience and higher-level optimization knowledge that many companies are attracted to when contacting DEI for greater business automation.
Brenda D. Abrams, Education Consultant, Sales Support
Brenda Abrams spent 36 years teaching in public school districts with top marks for her student achievements and growth. After working two seasonal projects with DEI as a project lead, she began advising management on the daily operations and needs of public school districts, public education in general, and the needs and wasted costs many such institutions expend today. She was promoted to a management level consulting position and was a key player in the landing and supporting of 4 major public school district accounts, and two junior college institutions, all in the state of Texas. Brenda now servers as an office coordinator, education account consultant.
Drs. Laurence & Barbara Abrams, PhD, Ed.
Doctors Laurence and Barbara Abrams are both board certified Psychologists based in Houston, Texas and preside over "The Psychology Clinic" in Houston's Galleria area. Laurence and Barbara founded "Docs Etc, Inc." back in 1994, the pre-cursor company for today's Dynamic Excellence in Information. Doctor's Laurence and Barbara still serve as HIPAA, Healthcare and Data Privacy consultants for DEI solutions. They also both serve on the board for future company planning.
David Buvinghausen IT Admin
David Buvinghausen was formerly an IT Director with one of DEI's clients. Since learning the ropes with ECM systems, he's joined the ranks of DEI as our infrastructure specialist and has a broad set of talented skills in moving older customer legacy systems up to today's standards in cutting edge infrastructure. David has been an IT network specialist for over 32 years. He is gifted in old Novell Systems, Microsoft networks since Window 1.0, and is often tasked with new network build-out and upgrading. David is certified on a number of infrastructure tools, and works daily in the MS OS, Linux and VMWare platforms. He also handles projects for DEI where new servers, firewalls or other network setups will be needed in deploying a new information management solution. David Buvinghausen also has experience integrating with custom SQL database solutions, mid-level financial systems and PEO operations.